Irene Osborn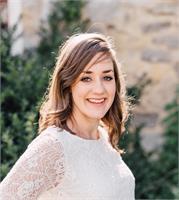 Irene began practicing yoga in 2007 to repair a rock climbing injury. After the first class she took, she realized that there was more to the practice than movement and flexibility. Irene found herself using yoga as a supplement to competitive rock climbing, able to have clarity of mind for competitions. After more injury and multiple surgeries, yoga was a constant lifestyle choice. Yoga helped Irene heal mentally, physically and spiritually from her surgeries. Irene became a 200 RYT in 2014 through Axis Yoga Teacher Training in Denver, Colorado. Her teachers were students of the Iyengar and Ashtanga lineages. Irene's desire is to teach healing and spiritually transformational classes while giving great attention to alignment and strength.
Irene is also a holistic health coach (in the making, coming October 2015). Her desire is that through healing foods and the practice of yoga, students would find the healing they need for their mind, body and spirit.
Irene Osborn instructs the following:
This class moves through an energetic sequence designed to tap into your internal fire through strength building. You will learn to move through poses with connecting vinyasas to build fluidity in the body. The class will be rooted in creating a steady breath to guide your practice. This class is for appropriate for all levels of student who have a current active lifestyle.