Irene Osborn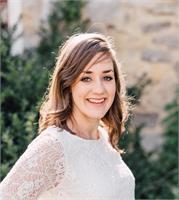 Irene began practicing yoga in 2007 to repair a rock climbing injury. After the first class she took, she realized that there was more to the practice than movement and flexibility. Irene found herself using yoga as a supplement to competitive rock climbing, able to have clarity of mind for competitions. After more injury and multiple surgeries, yoga was a constant lifestyle choice. Yoga helped Irene heal mentally, physically and spiritually from her surgeries. Irene became a 200 RYT in 2014 through Axis Yoga Teacher Training in Denver, Colorado. Her teachers were students of the Iyengar and Ashtanga lineages. Irene's desire is to teach healing and spiritually transformational classes while giving great attention to alignment and strength.
Irene is also a holistic health coach (in the making, coming October 2015). Her desire is that through healing foods and the practice of yoga, students would find the healing they need for their mind, body and spirit.
Irene Osborn instructs the following:
Want to connect with yourself and your baby? Come enjoy a yoga practice with your baby! Class will be centered around building connection through movement, sound, and play.

Stretch to open and release tension from care taking, help rebuild core strength postpartum, and practice being more present in the moment with your baby. Fun ideas you can use at home for moving and breathing with your baby will be incorporated.
This class is open to babies birth-15 months.

Parents, grandparents, or caregivers, and siblings are welcome to enjoy this practice with baby. Crying babies, nursing, and diaper changes are to be expected and are welcome within the class.

Please pre-register!

Cost: $15




Confused about what to eat and what not to eat during pregnancy? Come enjoy a trimester by trimester guide to nourish your pregnancy with Health Coach and Yoga Instructor, Irene Osborn. We will talk about supplements, nourishing foods according to development, morning sickness and more! Students will leave with a booklet to refer back to and a parting gift. Come enjoy healthy snacks and learning with women desiring to conceive and expectant mothers!

You will leave with calendula salve, a personal 40+ page booklet and we will have nutritious food and drink for the class.

Cost: $30




Through a series of asanas that stretch, strengthen and relax the body and mind, participants build core strength and develop flexibility. With a compassionate focus on proper alignment and the integration of breath with movement, participants find ease and well-being within the postures, leading to a renewed connection with self. Previous yoga knowledge is encouraged but not necessary.