Hathaway Jones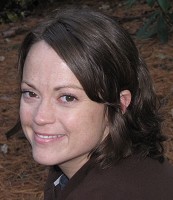 Hathaway Jones grew up in the Cumberland Valley and has been teaching Ashtanga-style vigorous yoga since 2003. She was trained by YogaFit to teach the vinyasa style of yoga. Her class combines vigorous salutations with leg and arm balances and core strengthening poses to create balance, muscle tone and endurance. In her free time, Hathaway enjoys running, trail running, hiking, kayaking and snowboarding.
Hathaway Jones instructs the following:
This class moves through an energetic sequence designed to tap into your internal fire through strength building. You will learn to move through poses with connecting vinyasas to build fluidity in the body. The class will be rooted in creating a steady breath to guide your practice. This class is for appropriate for all levels of student who have a current active lifestyle.