Maggie Stonecash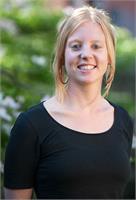 Maggie Stonecash has been practicing and integrating various styles of yoga and mindfulness into her life and career as an educator for many years. She is a Registered Yoga Teacher (RYT) through Yoga Alliance and a Certified Special Education Teacher with a Masters in Education from Shippensburg University. Maggie has found various ways to integrate her passion for youth education and yoga. She attended the Mindfulness in Education Conference and completed the Mindfulness & Yoga for Children Teacher Training at the Omega Institute, to further her ability to tailor programming to the needs of students of all ages and backgrounds. Maggie has taught yoga to middle school and high school students in alternative and special education settings, public schools, and youth groups in the area. In addition, she has taught yoga to elementary students through the Carlisle YWCA programs. She has a deep belief in the power of yoga and mindfulness to help young people learn how to focus, concentrate, and develop skills to manage stress and emotions, as well as increase self-awareness and self-esteem. Maggie became a Carlisle community convert after graduating from Dickinson College in Sociology and working for the College Farm.
Maggie Stonecash instructs the following:
Through a series of asanas that stretch, strengthen and relax the body and mind, participants build core strength and develop flexibility. With a compassionate focus on proper alignment and the integration of breath with movement, participants find ease and well-being within the postures, leading to a renewed connection with self. Previous yoga knowledge is encouraged but not necessary.




For students who want a deeply relaxing and less physically challenging class. This compassionate approach emphasizes slower meditative simple movements. Plan to release tension, increase flexibility and breathe deeply. Accommodations will be made for people with limitations.