Lisa Stets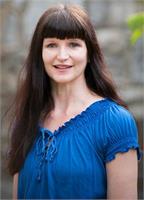 Lisa took her first Yoga class in 1997 and fell in love with the practice. The practice of Yoga quickly became natural medicine for finding peace in a chaotic world. As long as you show up to practice Yoga, in any form, it provides a steady stream of healing and insight. In 2008, she was drawn to share her love of Yoga with others. She completed her RYT training in the form of Prana Flow® with Maria Garre through Shiva Rea's Samudra School of Living Yoga. She is a 200 hour Yoga Alliance registered instructor, and has completed 100 hours of study toward attaining her 500 hour RYT. She is also certified in Anjali Restorative Yoga through Shannon-Paige of Boulder, CO, and in Aerial Yoga through Jayne Bernasconi of Baltimore MD. She considers herself an eternal student of Yoga, and loves studying to deepen her knowledge and practice. Lisa studied dance as a child and has since been inspired by movement and the flow of nature. Her classes are filled with that inspiration through music, and thoughtful sequencing. In her spare time, she enjoys practicing Yoga, swimming, kayaking, rock climbing, and spending time with her husband and pets.
Lisa Stets instructs the following:
This class moves through an energetic sequence designed to tap into your internal fire through strength building. You will learn to move through poses with connecting vinyasas to build fluidity in the body. The class will be rooted in creating a steady breath to guide your practice. This class is for appropriate for all levels of student who have a current active lifestyle.